Letter of Appreciation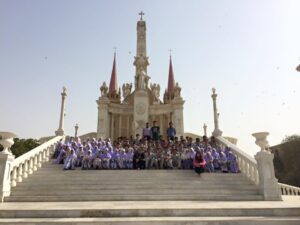 Ali Model English School was founded to help support poor parents getting their children educated who have little to no means to support themselves.
It was the dream of our Founder, Syed Shabbir Haider (late), who laid the foundation of this umbrella fund that has supported running this school and its branches since its inception.
Since we are growing and evolving every single year and expanding our branches to support more children each year, we are required more funds to continue supporting and educating these children who otherwise have no means of it and to continue leading the dream our founder once had.
It's with great pleasure to say that there have been quite a few helping hands who have supported this dream till now and we hope they will continue to persistently support us in educating and shaping these kids' lives.
We recognize the volunteering work done to support and fund our school. Our outside sponsors are essential for our sustenance and growth as well as these kids' lives.
We appreciate everyone's contribution and this page is to acknowledge their work.
Acknowledging:
1. Bhavya Bellannagari for her volunteer work and for generating funds for the school
2. Indeever Madireddy for his volunteer work and for carrying out a donation drive
3. Wajhi Zaidi and Whitney Bowler for their amazing volunteer work and for generating funds for the school
4. Krishnaveni Parvataneni – she collected funds to help the school with medical camp, etc.
5. Indeever Madireddy – he is always interested in promoting STEM-based activities so he generated funds for the lab equipment, etc.