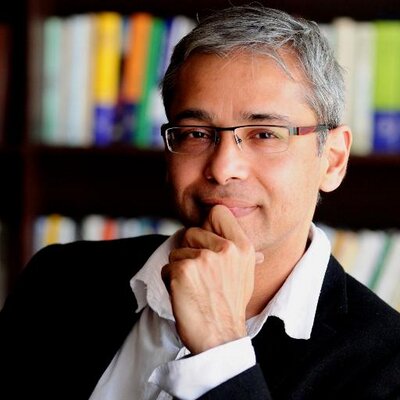 Musharraf Ali Farooqi
Author, Storyteller, and Founder Kahani Se Kitab Tak Program www.mafarooqi.com
It was my pleasure to visit the Ali Model English School in the Korangi Industrial Area, Karachi. I spent a few hours at the school during which time I did a storytelling session for the kids and spoke to the teachers. Of the hundreds of private and public schools I have visited in Pakistan, a few have left a lasting memory. This was one such visit. I have very fond memories of my first visit to the Ali Model English School, the lively interactions with the bright and empowered kids, and witnessing the deep commitment of the teachers and the administration, notably Maham Zehra. I recommend all educationists to visit the Ali Model English School, and learn from the experiences of its teachers and administrators. I plan to visit the school again soon. Thank you, Ali Model English School.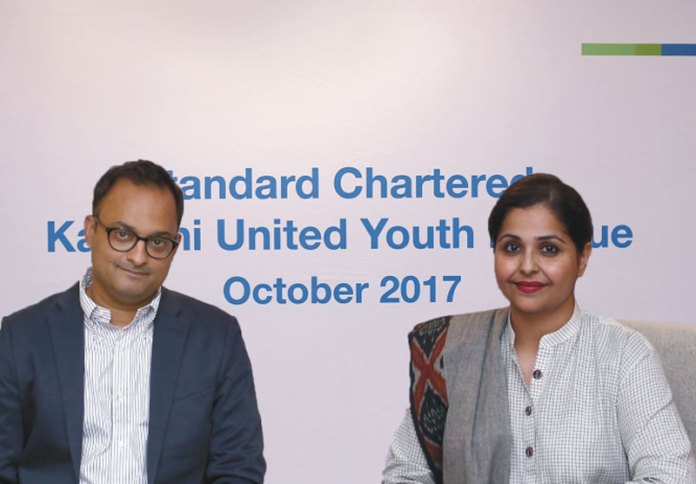 Imran Ali
Director – Karachi United
AMES management should be applauded for their understanding that our children need to learn as much from exposure and interactions as books. Skills learnt from experiencing arts, science and sports and interactions with society is what will give these children the tools and a step up to navigate and succeed. It is very pleasing to see the focus on such activities and best wishes to the AMES team.
Hina Shaukat
HR, Engro Foods Ltd.
When I visited Ali Model English School for the Global Hand-washing Day activities, I thought of what I would say to the students there. I tried to develop a message in simple words for them which would be easy for them to understand. I was so pleasantly surprised by the level of intelligence and awareness that the students displayed that day. The outside exposure and the learning environment that is being provided to these students is commendable. It makes my heart swell to know that these children are experiencing such a huge impact on their lives through Ali Model English School. May these little dreamers achieve big success in life!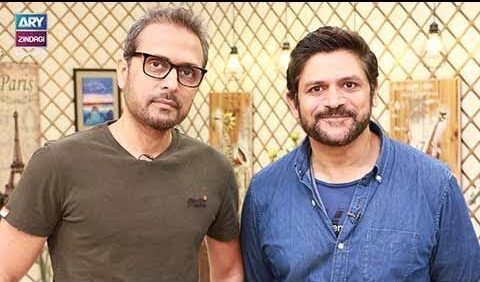 Bilal Maqsood
Music Band 'Strings'
Art is integral for the healthy development of any society.
No matter how big or small a school is it is of utmost importance that students are provided with an environment where they can think freely and are encouraged to find creative solutions.
I've been in touch with the works of a student from Ali Model English School for the last three years. His artistic skills are extraordinary.
He's a Coke Studio fan and creates scenes from different episodes.
These drawings are extremely innovative and expressive.
But what makes me most happy is the way this boy was identified as someone with an extraordinary skill.
The school ensures that all his drawings get my feedback.
I'm certain every student in this school gets this kind of personal attention.
Rumana Hussain
Writer, Artist & Educator
I have been following the various activities of the Ali Model English School on social media but I visited it for the first time in December 2017.  Maham Zehra, the brain behind all the varied activities and the creative approach in running this school is my former student. It was indeed a very special afternoon when upon her invitation, I visited the school and it offered me an opportunity to interact with the children there belonging to the Baltistani community living in an area of Korangi Town where the school is located.
Maham had wanted me to talk about the saree - a garment that I wear every day. It was a peculiar request, which gave me immense pleasure as it also told me that Maham has learnt that thinking out of the ordinary and out of the box makes education not only interesting but also more meaningful.
The students as well as the teachers heard me out with rapt attention and had many questions for me.
These efforts to expose them to the rest of the city by not only inviting various speakers to the school but also taking them to different events is indeed commendable. I wish the Ali Model English School success as those behind it have been working with commitment and dedication.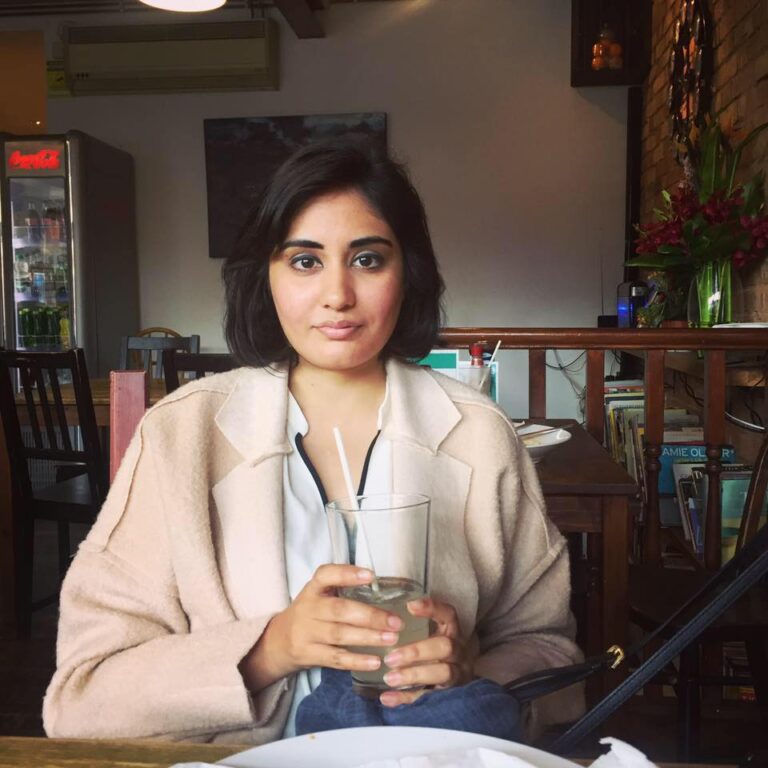 Lalah Rukh
Founder and Director – Science Fuse
We visited Ali Model School to conduct an interactive science show in November 2017. It was heartening to see that the children had come on a Saturday morning, eager to learn and interact. They were curious and enthusiastic about learning. I also feel it's remarkable that the school owners are so invested in bringing new ideas to their students. It's great that they actively seek out new methods and collaborators to shape their children into confident learners.
Jawed Kureishi
Managing Director
Thank you for inviting me to visit your school. It was a pleasure and honor to meet all of you. The school exudes a warm, welcoming environment and Ali Model English School's accomplishments to date are impressive. The children's smiling faces and enthusiasm were evidence as to the amazing educational environment they were involved in. I have observed an incredibly high level of commitment to the school in the teachers. The journey must have been very turbulent however the impact created is larger than life.
AMES' accomplishments for sure are marvelous and exemplary. Keep up the great work! I look forward to continuing involvement with your school.
I first heard about Ali Model English School after my uncle, Shabbir Haider talked about the need for a school for the poor in an especially turbulent area of Korangi. I visited the school approximately seven years later, when vision had become reality – and what a reality! Animated children keen to show off their science projects, delivering conceptually sound (and some questionable) speeches on their research. Their confidence and verve were contagious – especially when one student, Inayat, had designed the propeller of a boat. The project won first prize and I promised to take Inayat and his team to see a real ship – which they did – and were completely enthused by. I commend the management of AMES for giving these children a dream and a vision – and the ability to achieve them through practical means.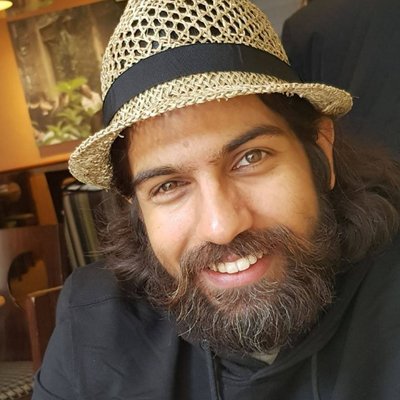 It is truly inspiring to see the drive in children and teachers at Ali Model English school. The passion I see in its students to learn, gives me hope for the future. Their talent and concept in their work, be it art, science, and other fields of learning, is well beyond their years. Education is the key to success and I truly believe that by making quality education accessible to everyone, AMES is achieving that on an individual level. We must support the school and help future generations live successful and fruitful lives.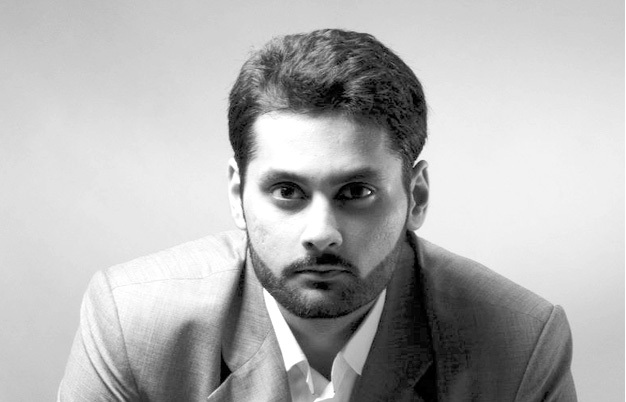 I have had the pleasure of interacting with the vibrant student body of Ali Model English School both on and off campus speaking to them about social issues. Despite their young age I found them very aware and informed for which I must give credit to the teachers and administration of the school for trying to give students the best education and exposure possible despite limited resources. The school is filling the void which the Government has left and we must support them in their endeavors.
Ali model school is a ray of hope for the children who despite being intelligent and have the love for good education cannot go to the high profile schools. My every visit to this low cost school amazes me to no end. Polite and friendly teaching staff, always eager to learn more. The students' knowledge and a habit to think out of the box is commendable. Education is not only memorizing the given curriculum. Gaining knowledge from not only your surrounding but also from different resources is the essence of teaching. Maham Zehra has learned this technique, and she effortlessly inculcate it in her teachers and students. We really need more such institutions for our most valuable children of Pakistan. My best wishes to Ali Model English School.